TOP 39 GIFTS FOR FRIENDS TO STRENGTHEN YOUR BOND!
Do you have a friend whose birthday is coming up? Wondering what to gift the person who stood by you in everything? I am talking about your best friend here. Well, we have curated a list of 39 exceptionally amazing gift ideas for friends especially the best ones. This also includes gifts for friends that are homemade too. You can give any of these to your crazy pal and further strengthen your bond.
Check out the Gifts for other occasions here.
Best friends are special. They are the ones who know all of your deep, dark secrets, who make fun of you, bring your goofy side out. Your best friend knows how to make you smile, get you out of a seriously bad mood, and they are with you through your difficult times. They are the best part of your life and that is why they are prefixed with best. So, your gift, too, should be the 'best', something that makes them realize their significance in your life. You know your best friend better than anyone else, so you can easily pick a gift from the list that is best suited for your dearest alley.
So, here we go a list gifts for friends- the best ones!
1. Friendship Lamps- They are in sync just as your friendship.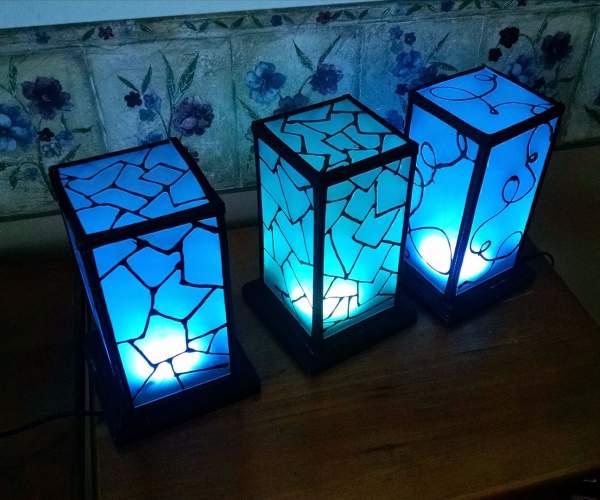 Distances don't matter in friendship. Your best friend is always in sync with you even if they are half a planet away from you. Your best friend just knows when you are in a bad mood even if you put on a happy act. Thus, a gift that exemplifies the bond between the two of you can be the best gift for friend. What else can be better than a pair of syncing lamps? You can find ample of friendship lamps in the market. The beauty of these lamps is that when you'll tap on one, the other will light itself even if its 10,000 miles apart. Do you think this makes the cut for epic gifts for friends?
You can purchase Gift Cards for your friends and surprise them.
2. Headphone Splitter-Let's hear music together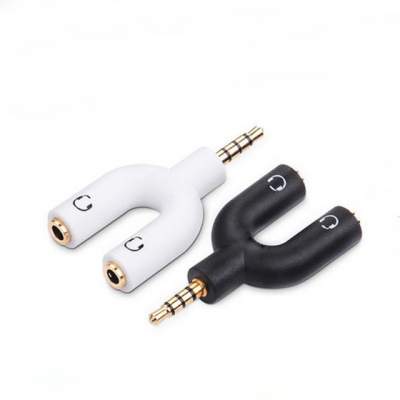 If you and your buddy love listening to music and always fight for the headphones then what else can be a better gift for a best friend than a headphone splitter? The both of you can listen to all of your favorite songs together. Now isn't that a good gift idea for your best friend? A gift that is useful to the both of you?
3. Handmade Card- Filled with your code words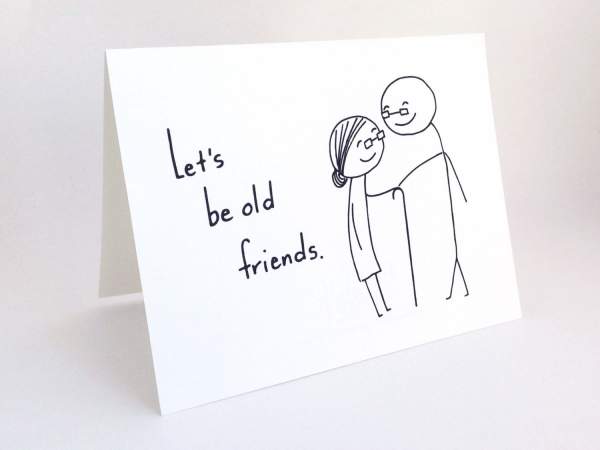 If your friend is a creative person then nothing else can exhilarate him/her than a handmade card. It is in fact, one of the best homemade birthday gift ideas for best friends. You don't need to be an artist, just be yourself and your friend will surely acknowledge the efforts you put in. If nothing else you can dub your failed attempts at drawing as doodles and both of you can have a good laugh. Furthermore, your silly drawings and the not so well-made card can bring a big smile to your friend's face and that is something both of you are going to treasure for a really long time. You can fill the card with all of your inside jokes that only the two of you are going to understand.
4. Mug- Printed with your craziest picture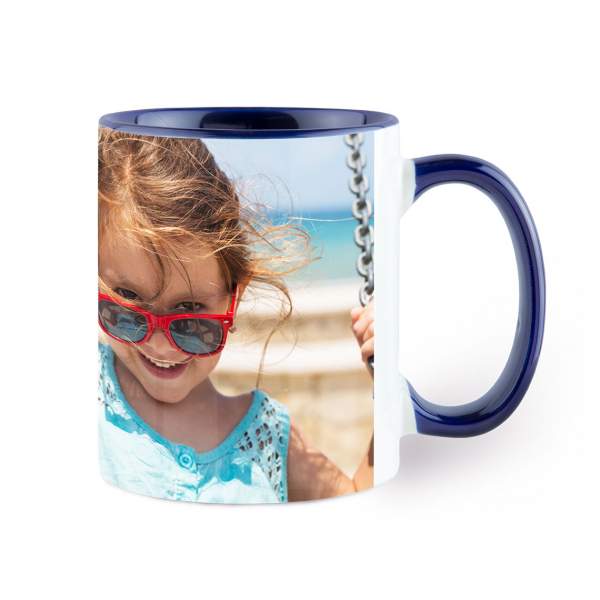 We make tons of memories with our best friends and capturing these can be one of the bday gift ideas for best friend. Crazy moments spent with your dearest alley are worth cherishing and they'll always bring a smile on your faces even when you think about them years later. How about imprinting your 'craziest photo ever' in a mug and gifting it to your best friend? It will be something that will remain with your buddy wherever they go.
5. Collage- Amass your best moments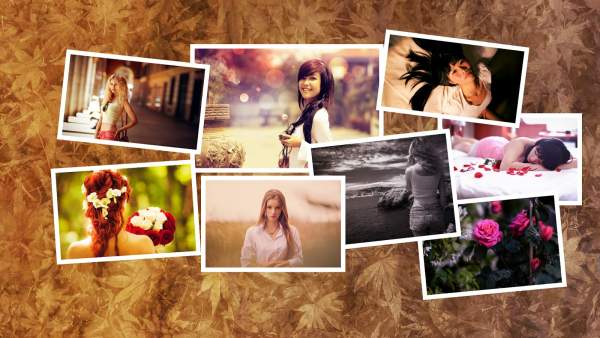 If it's hard for you to choose the craziest moment as you feel that you have a list of utterly crazy moments where even a single picture cannot be missed, then it would be an amazing idea to go for a college. Choose your best or rather craziest pictures together and arrange them imperfectly because friends know each others' imperfections pretty well and love them anyway. Personalized gifts for friends FTW!
6. T-shirt- Print the bond that you share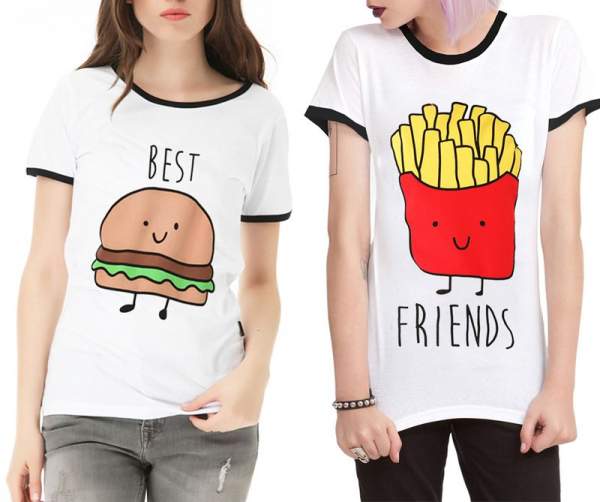 How about a T-shirt that has a photo of you and your best friends having a good time together? A photo perhaps from your last vacation together? Or from your last night out? Or it can be from your last sleepover where the both of you were lazing around? Or maybe one of those best friend tees with texts printed on them. It is something that'll always remind your pal of the bond that you share even if you are miles apart.
7. Customized Jewelry- For the jewelry lover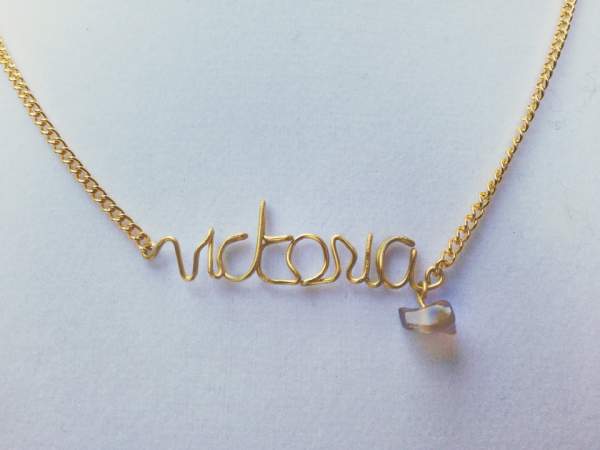 The best gift for friend who loves jewelry and ornaments would be to give her customized jewelry. You can give a pendant or a bracelet and customize it by writing a personal message, maybe even your initials or giving it a unique design that depicts your friendship. In this way, you'd be giving her something that she loves while adding your friendship to the mix.
8. Perfume- Let the aroma of your friendship linger all over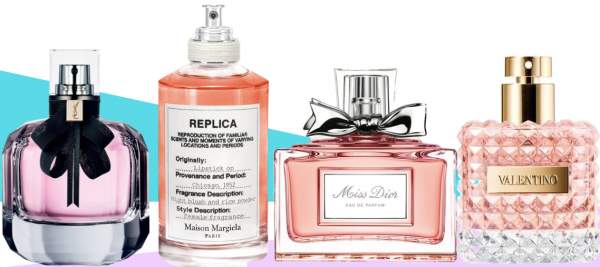 This is one of the best gifts for the fragrance lovers. You can gift a perfume to your friend so that everytime they spray it, they think of you. Since you know your best friend pretty well, they are YOUR BFF for a reason, so you'd easily be able to choose the kind of fragrance that they love. If your friend is into perfumes that too branded ones, then it is something that you can gift and bring a big smile to your buddy's face.
9. Photo Frame-Keep me by your side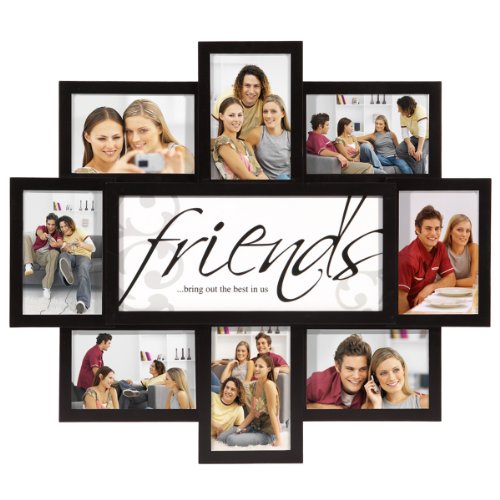 A lovely photo frame that comes with a caption space to write something about your friendship or just a cool design can be a really good gift for your friend. You can put your coolest selfies there or your picture together. Now whether they put it on the table by their bedside or hang it on the wall or keep it in their memory box, it is up to them.
10. Best Friends Keychain- Even with you while driving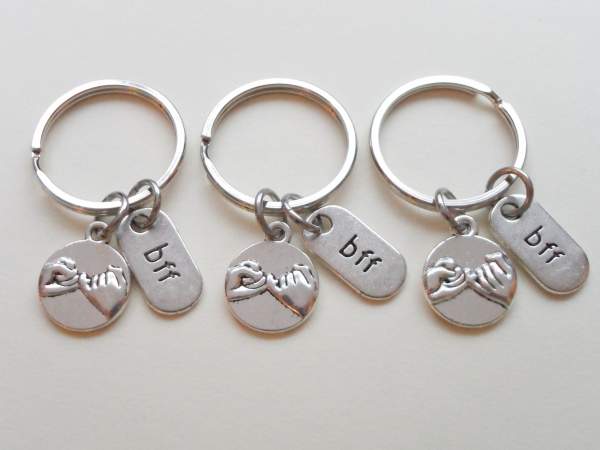 One of the gifts for your best friend can be a keychain. You can find ample of keychains in the market, you can get them one oft hose quirky ones, like one that is in the shape of a pizza, so you can take one side portion and give the other one to your best friend. Apart from this, there are surfeits of friendship key chains in the market. Some have a lock and key, two octopuses, pieces of puzzles, heart-shaped keychain and many more. You can buy any of these and gift to your alley.
11. Set Of Two Jewelry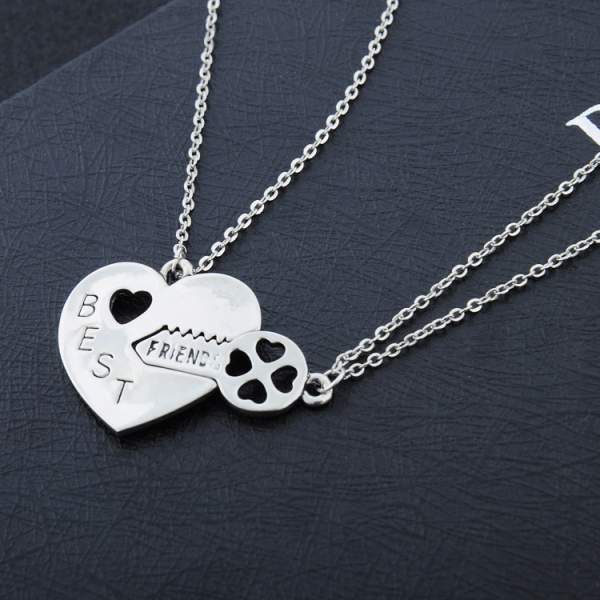 Apart from the friendship key chain, there is a lot of friendship jewelry available online and in the market. Wouldn't it be a wonderful idea to buy a set of two jewelry- bracelet, pendant, ring or chain? You can keep one and gift the other to your friend. This way, these things would signify that you will always be together.
12. Favorite Novel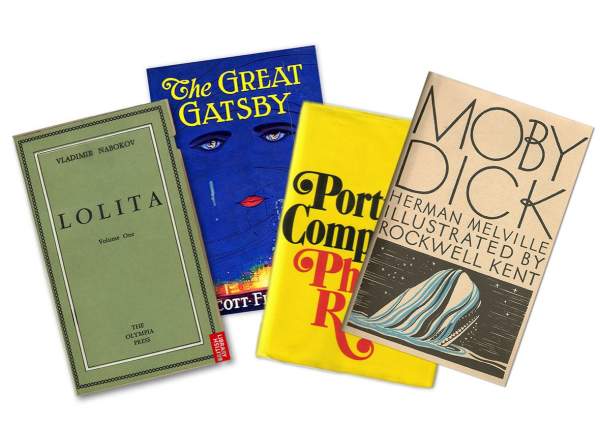 If your friend enjoys reading in general, then the best gift for a friend like that would be one of the newly-launched novels by his/her favorite author. As a fellow bookworm, I can totally vouch for the fact that books make the perfect gift for any occasion. It would definitely be even better coming from a best friend as they exactly know what you like.
13. Pet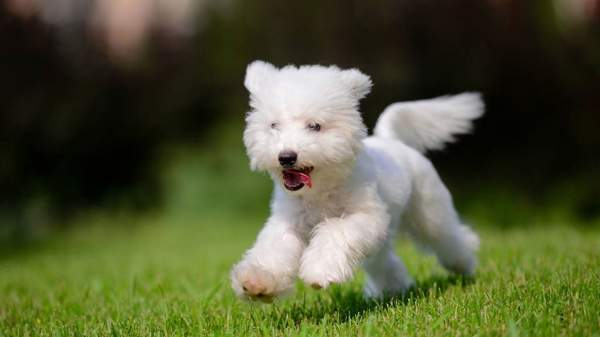 Well, there are some fanatic pet lovers out there and if your friend is one of them, then it's time to gift them a cute pet. With our busy life schedules, it is not possible to be with our friends all the time, but you can give them a companion that will stay with them all the time. A pet will fill the void and give company to your buddy. Most of us love sharing our emotions with a pet and these pets even keep us happy. Pets> humans. So, gifting a pet is a marvelous idea. Tops the list of thoughtful gifts for friends.
14. Scrapbook- Filled with memories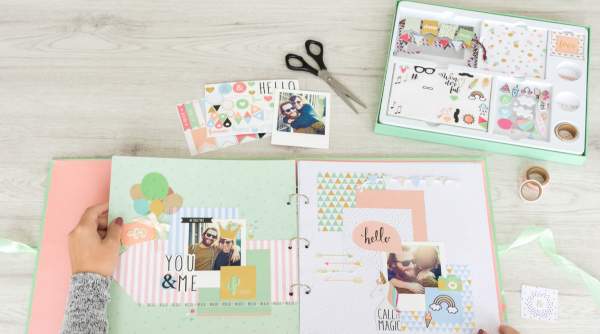 When it comes to gifting a male, you're left with fewer options. You can never zero in on anything. Either they are way too expensive or they are things you wouldn't buy for yourself if you were a guy. Either way, you aren't sure if they'd like it. So, you can go for homemade gifts. You might have made several beautiful, crazy, and funny memories with your guy friend. So, it would be a great idea to amass all your memories in a scrapbook. Not just your guy best friends, this is a lovely gift for your girl best friend too.
15. Watch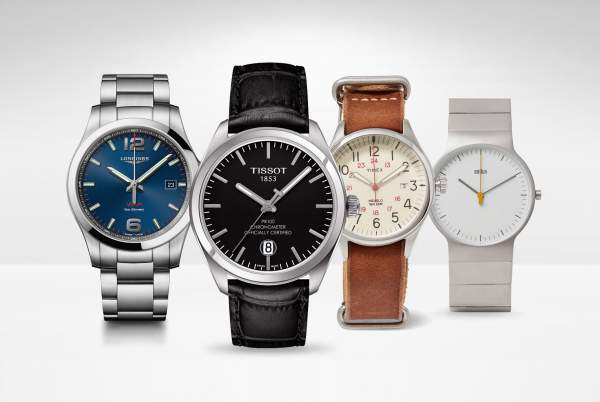 Everyone values time but they are never able to keep a track of it! So, one of the best options while choosing a gift for best friend, male ones especially is undoubtedly a watch. It helps them have an account of time and whenever they'll see it, they'll remember who gifted it to them. When it comes to a watch, it is always better to go for branded ones. Make sure you have saved up enough for it. Again totally makes to the list of thoughful gifts for friends.
16. Wallet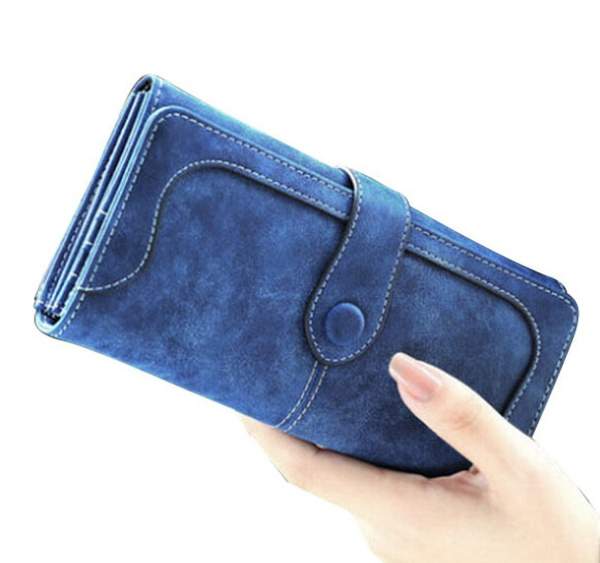 When looking for a gift for best friend, the guy ones, the first thing that comes to our mind is a wallet. You can gift them a wallet so that they can keep all the money and cards safe in it. Furthermore, every time they'll open their wallet they'll definitely remember you.
17. Gift Cards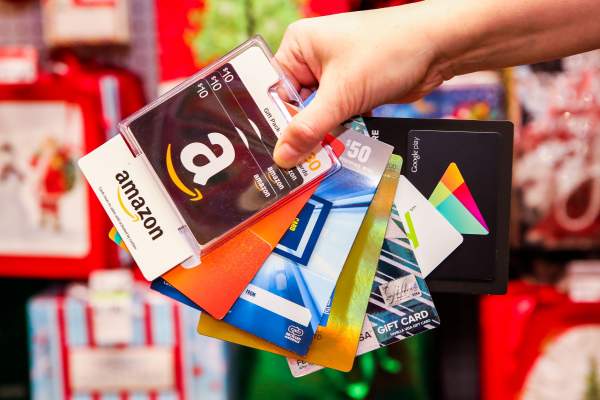 If you are not able to decide what to give your friend no matter how much you break your head, don't worry we can help you with that. We have gift cards for every category and occasion, give them one and everything is sorted. So is it the best gift or what?
18. Headphones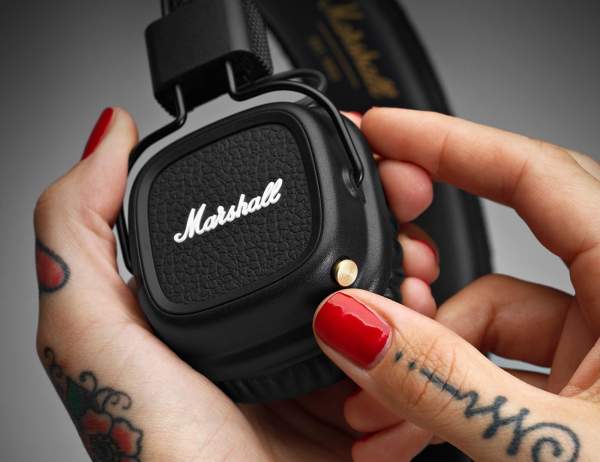 Music lover prefers listening to their favorite songs all the time, while commuting, in the happy moments, in the sad phases, and even before sleeping. If your friend is a music aficionado, then you should definitely gift them headphones. There are so many options out there. Some are adorable, some are chunky big ones giving them the DJ feel, some are outright quirky. Take your pick.
19. Sunglasses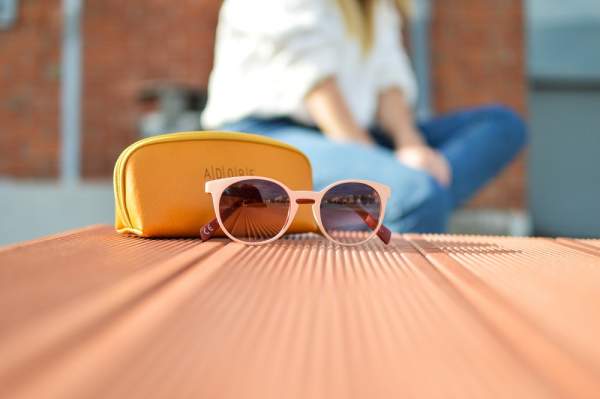 The style geeks would definitely love to be gifted with one. Shades define people. Finding a pair that defines you can be a little hard but when you do, it is just perfect. So, do your friend a favor and gift them a pair of sunglasses that he/she has been yearning for. That would be the gift of the universe for them.
20. Fidget Spinner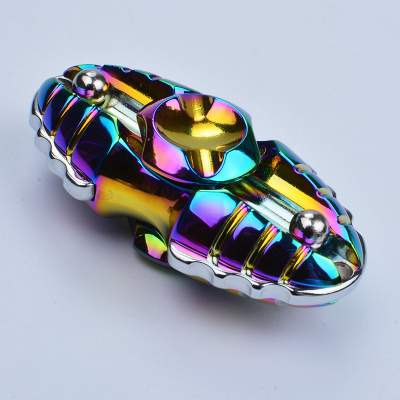 Remember the time everyone had a fidget spinner? It is believed that it kills stresses and anxiety. This would be a good gift for your best friend if they are the anxious kind. It helps in relieving their stress and every time they do so, they'll think of you an thank you for gifting that to them.
21. Handbag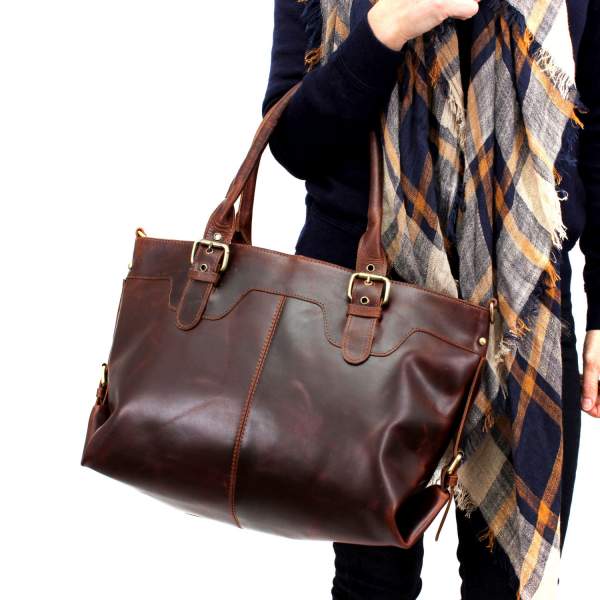 If your best friend is one of those forgetful ones. the kind who constantly leaves her mobile phone or other stuff wherever she goes, then it's time to gift her a handbag to keep all her stuff in one place. It is even one of the best gifts for best friend for the fashionista.
22. Pocket Perfume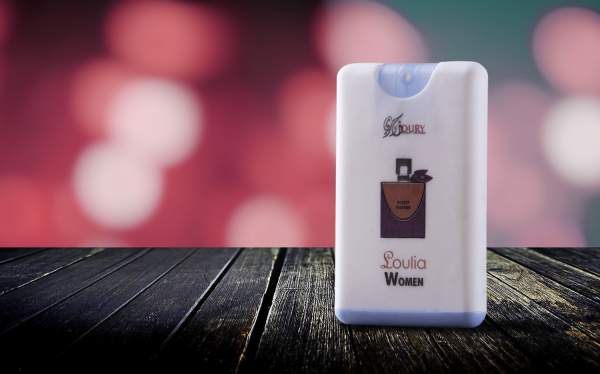 Everyone likes smelling well, some more than the others especially the women, love to smell good all day round. A pocket perfume does the job and is very convenient to carry around too. It can easily be kept in the pocket or inside the sling bag and be used whenever needed. So, the best gift for best friend who loves smelling great would be a pocket perfume that'll keep her aromatic 24*7.
23. Teddy Bear
Yes! For girls, a teddy bear is one thing that they will always be fond of. You can gift your best friend a teddy bear so even if you are not around, they can hug the teddy bear. After all, they are very cuddly.
24. Yoga Mat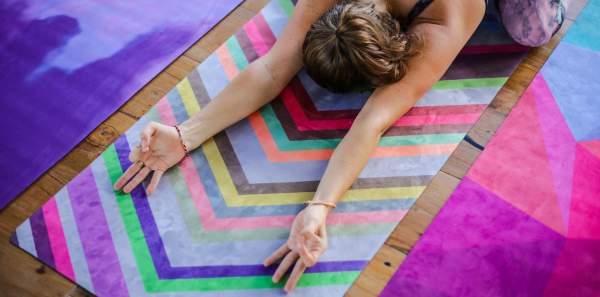 Well, this would be the best gift you can give to a fitness freak. Make sure that you select an eco-friendly, anti-slip and anti-tear yoga mat that can accompany your best friend on their fitness regime because let's face it, you are probably too lazy to actually go with them.
25. Dumbbells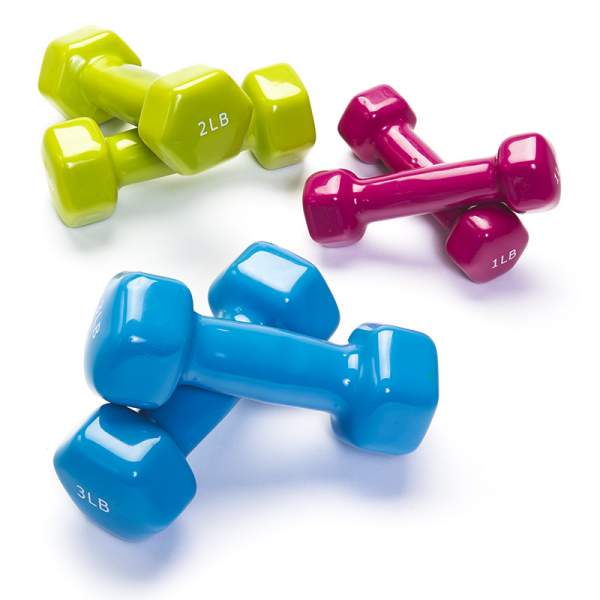 If you want to buy a gift for a best friend, male one while we are at it, then it is definitely a dumbbell. They make to be lovely gifts for all those fitness freaks, so to keep their fitness regime going on, the idea of buying a dumbbell for the best friend is simply incredible. Best workout gifts for friends who are building their body.
26. Pen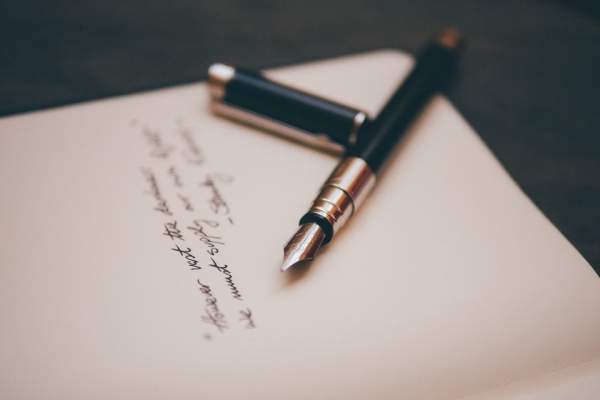 The pen is one the most productive gifts that you can give to anyone. You can gift your best friend a pen that they'll use whether to write something down that they are likely to forget or signing important documents. Either way, you'll be with them even while making vital, life-changing decisions. Pen totally is one of the thoughtful gifts for friends or anyone else for that matter.
27. Luggage Bag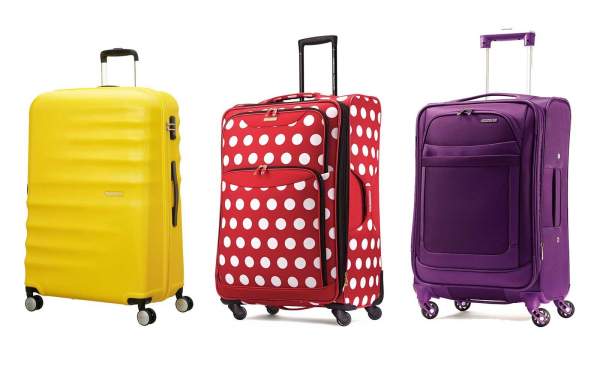 If your friend is a travel junkie then gifting a luggage bag is a smart idea. Choose a luggage bag that has a quirky design so that your friend can recognize his bag even from a distance. So, your good wishes would always remain with your friend in the form of the luggage bag. Must-give gifts for friends that are about to travel.
28. Gaming Keyboard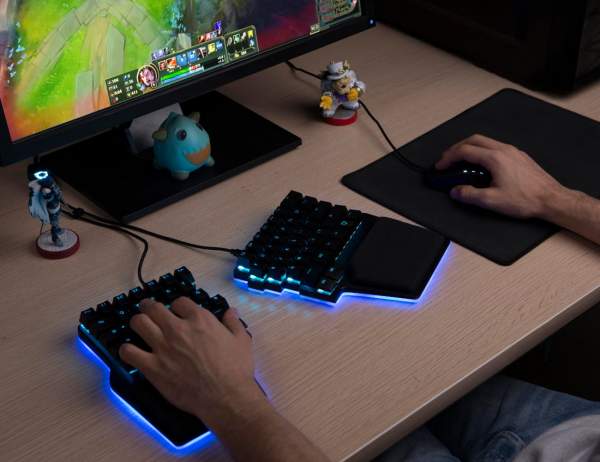 The best gift for crazy gamers would definitely be a gaming keyboard. The keyboard that facilitates an intensive session of gaming seamlessly and comes with backlit so that your friend can play even in the dark. Give this to the gamer friend and they'll absolutely love it.
29. Sleeping Pillow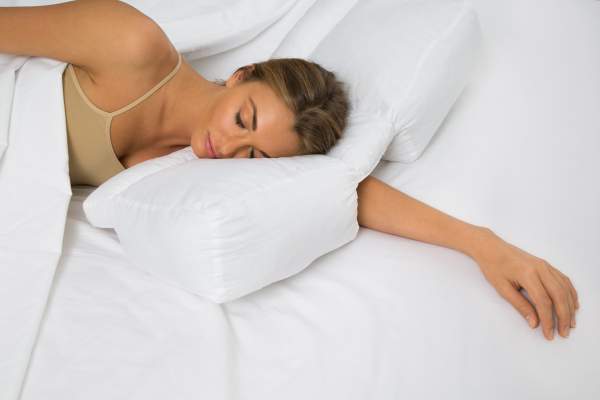 If your best friend loves sleeping then the best gift for best friend would be a sleeping pillow. They can comfortably sleep on the pillow and thank you for it every single night. Has to be the best gifts for friends who are forever sleepy.
30. Makeup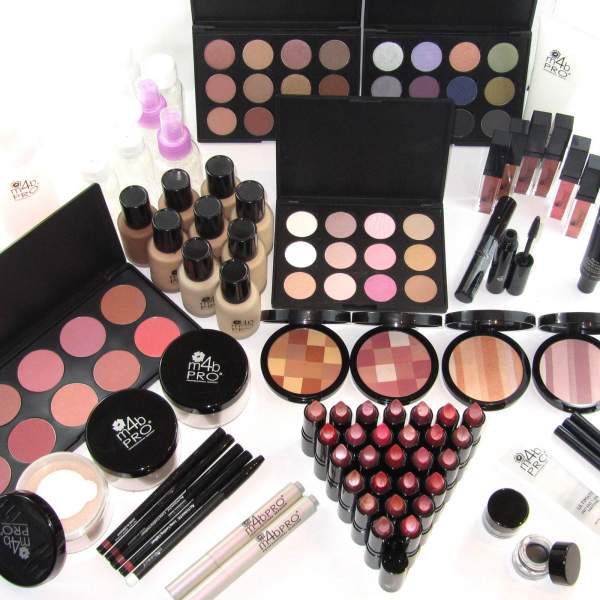 Give the makeup enthusiast friend of yours a makeup kit. Your best female friend will love this gift. Makeup lovers can never have enough makeup. So don't think much over the fact if they already have one. Just make sure it suits their skin type and tone. That is all.
31. Power Bank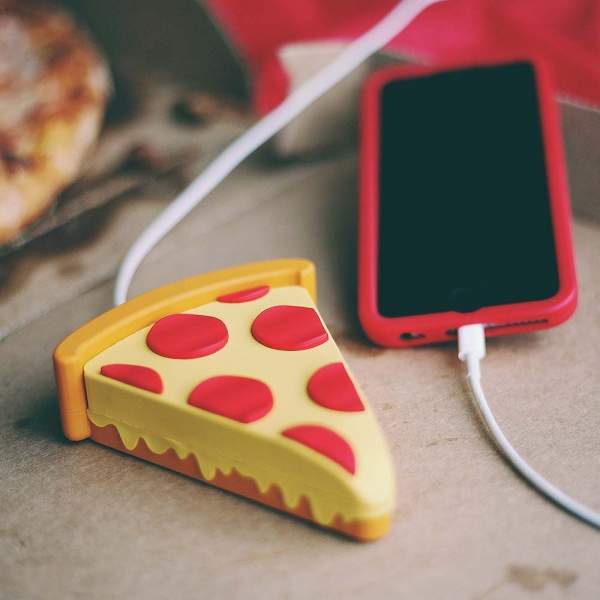 Yes, a power bank is an amazing gift. If your friend is always on their phone checking their WhatsApp and Instagram. Then they are always going to worry about their battery dying out midway watching some interesting Instagram story. So give them a power bank and let them never worry about it ever again. Perfect gifts for friends who are social, right?
32. Recipe book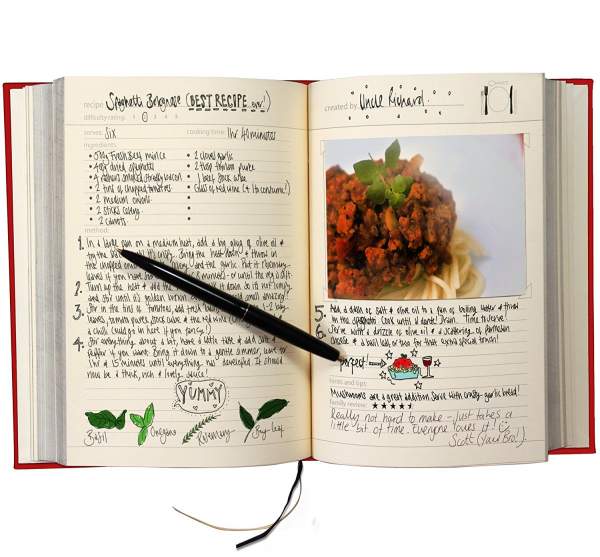 A whimsical chef would love to be gifted a recipe book. So for the aspiring chef of the group who loves to experiment with new recipes, a recipe book is the best gift for best friend. It even works out for you, after all, you are going to be their guniea pig for all their MasterChef style dishes.
33. Phone case.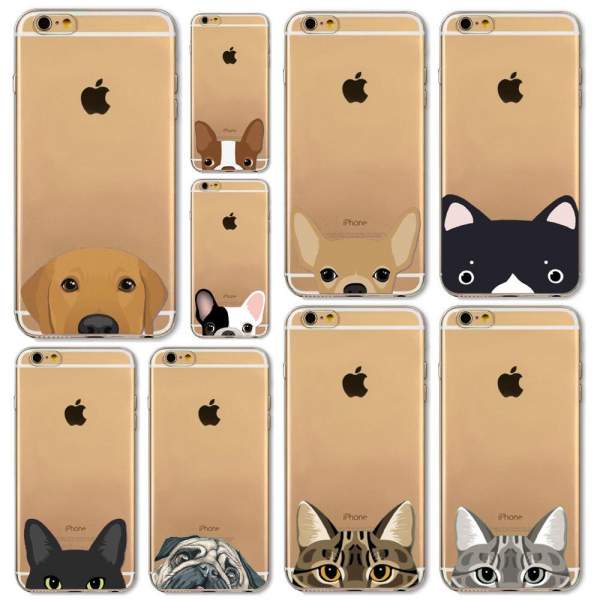 You don't want your dearest to break their phone's screen right? If yes, then it is a great idea to gift him/her a phone case. The case will keep the phone safely and your best friend will definitely acknowledge you for the wise gift. With so many quirky and sober phone cases, you will never run out of phone cases to give people. One of the best gifts for friends who are always on their phone.
34. Grooming Kit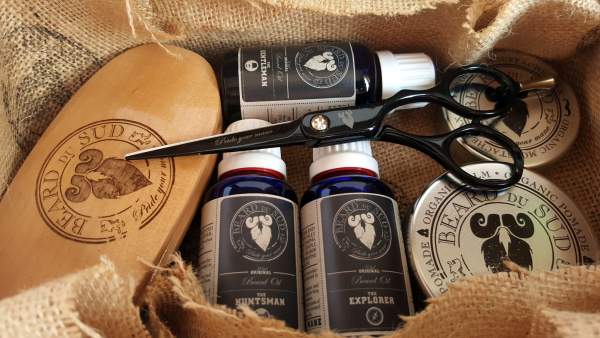 Every lad and lass loves grooming and keeping in sync with the fashion trends. So, a grooming kit is all they need. It can facilitate them in looking attractive every single day and turning heads. They are not only something that they would want, they are something that they need as well. Thoughtful gifts for friends, yet again.
35. Fitness Tracker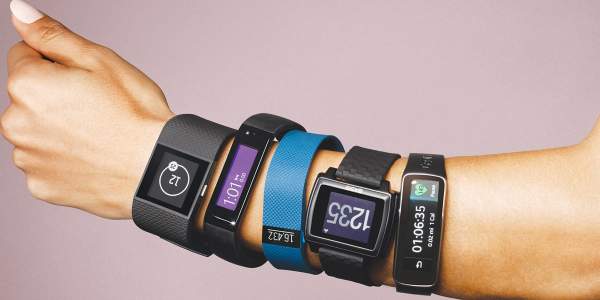 Fitness freaks would love to be gifted with anything that helps them in keeping and staying fit. You cannot always join your best friend in their fitness regime, but you can gift them a fitness tracker to help them maintain their fitness schedule. Must-give gifts for friends who are starting out on their New Years resolution of getting fit. Better late than never, right?
36. Organic Kit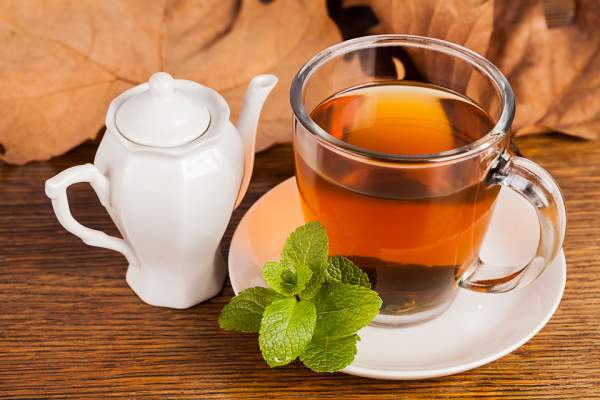 There are a lot of people who are going crazy after the organic stuff and if your best buddy is one of them, then gifting an organic kit is an incredible idea. Whether it's organic tea or seeds to grow in the backyard. Organic gifts for friends should definitely be considered.
37. Wind Chimes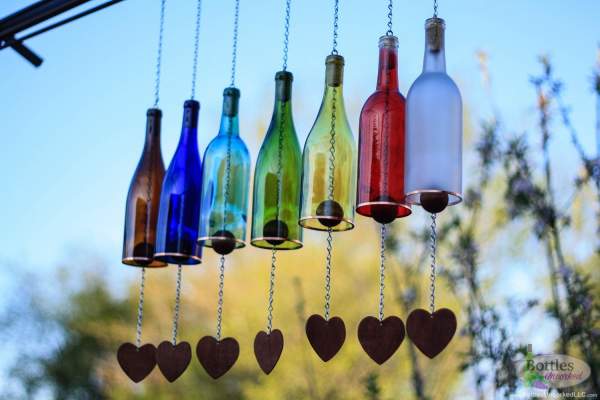 Though it is a traditional gift, the phrase 'old is gold' stands true for wind chimes. You can gift your dearest friend a wind chime that would always make them feel your presence wherever they have hung it. This is one of the best gifts for best friend.
38. Chocolates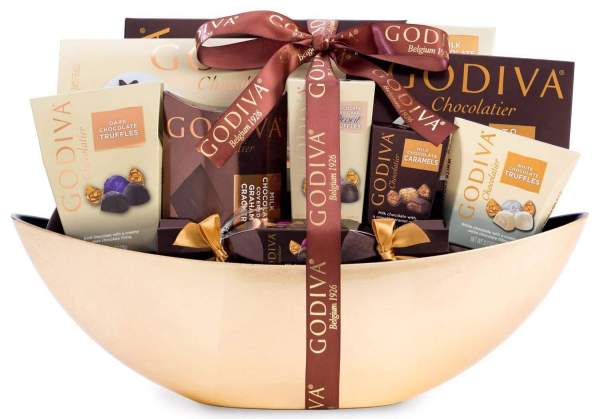 This is one gift that can be given to almost anyone and is loved by people of all age groups. Your best friend would love to eat all the chocolates, who wouldn't? Psst… So give them chocolates and see them get excited like a little kid.
39. Wine
Friendship is all about celebrations and wine is the best thing to grace the celebrations. Gift your best friend a bottle of wine and make some magical moments together.
Gifts are one of the best ways to show your friend that you care and that you have been thinking of them. It doesn't have to be their birthday or friendship's day to give a gift to them. They are your best friend, they don't need any reason to get showered with your love. Them existing in your life and not running away from you is a good enough reason for that.
Whatever the occasion is, giving gifts for friends requires some ideas. Here we have helped you with 39 of them.
Image Sources:
Instructables
Aliexpress
Etsy
Devil PSD
Luula
Imbringingbloggingback
JewelryEveryday
Kostebek
Slate
Choice
Pinterest
Gear Patrol
Myphotobook
eBay
Gadget Flow
CNET
Wailltatari
Melanie Sykes
Black Mountain Products
Travel + Leisure
Deluxe Comfort
Vibe.ng
PetaGadeget
Amazon
DHgate
StyleMann
SunDried
RunSociety
Heavy
Coherent Chronicles